CUSTOM WEIGHTLIFTING PLATFORMS
New or replacement platforms for your weight room.
American Platforms all-rubber weightlifting platforms are made to fit your new or replace old platforms.
GET YOUR QUOTE NOW
CHOOSE YOUR PLATFORM
REPLACE YOUR WEIGHTLIFTING PLATFORMS
High School and University coaches are replacing old and tired platforms with new and sleek, all rubber weightlifting platforms from American Platforms. Using our custom platforms make replacing old platforms or simply adding new weightlifting platforms to your weight room easy and affordable. 
How American Platforms Helped
Schools are responsible for the conditioning, performance, and safety of several student athletes, which creates demand on the weight room and other conditioning resources. Professional weight room design maximizes the use of the space and resources available with key equipment like weight lifting platforms.
GET QUOTE NOW
"Our platforms allow us to serve a lot of athletes, allowing us to do several things, like strength training, plyometrics, speed training and have multiple athletes working at the same time."
WEIGHTLIFTING PLATFORM OPTIONS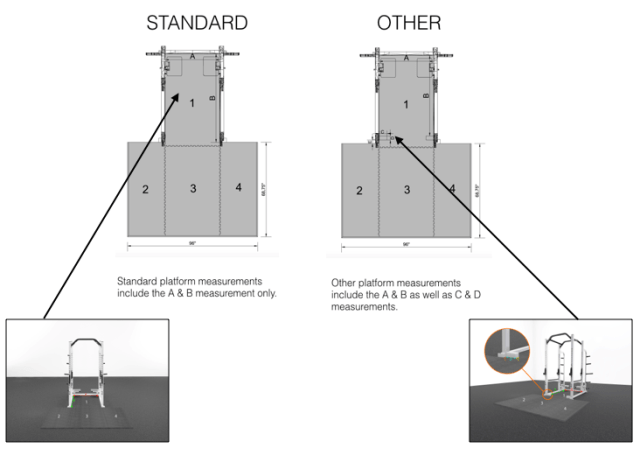 It's easy to get your new weight lifting platforms to fit your rack. Simply measure the inside dimensions of your rack and provide to us for quoting and production.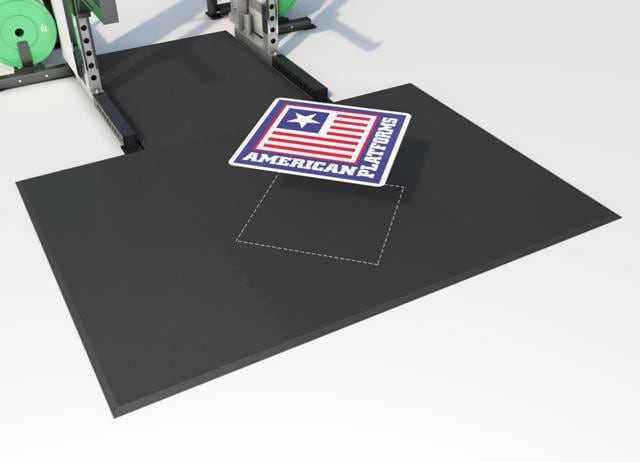 Add your logo or mascot to your new all rubber weightlifting platform. We can match your logo design and colors to give you and your team the perfect look and feel.
WHAT IS THE DIFFERENCE IN OUR WEIGHTLIFTING PLATFORMS AND OTHERS?
American Platforms are USA made and all rubber, with only a 20 mm height and beveled edges where exposed. Other platforms are 2″ to 3″ in height and only have a front mounted transition to your base floor when purchased. American Platforms reduce sound and vibration by more than 50%, where the competition doesn't. Compare our pricing with the others, you will be glad you did.
"In my 30 plus years of coaching, we have the best facilities now and everything is top notch…"