CUSTOM PLATFORM & FLOORING LOGOS
New or replacement logos for your weight room platforms & flooring.
Custom logos & mascots at budget friendly prices – for rubber or wood platforms and rubber flooring.
YES…GET MY LOGOS
WHAT'S NEXT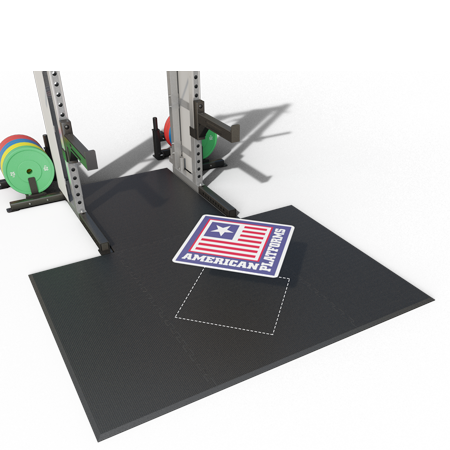 We create custom logos for new or retro-fit applications.
Affordable

Platform & Floor Graphics are easy on the budget, more value, more often. Far less than traditional water jet logos or painting.

Durable & Long Lasting

Your Team Logos or Mascot will look fresh for years to come on platforms, rubber flooring or other hard flooring finishes.

Consistent Design with Accu-color

Your logos or mascots will look as you have designed them, with consistent color, resolution and clarity. We match all Pantone colors.
Team Logo Guys rubber flooring & platform logos is a smart choice, here is why.
How do we get started with our custom logos?
The 1st Step in getting your logos or mascots for your platforms and/or flooring is to provide us with your logo. It is preferred that we receive a "vector file" for your logo, but if you do not have one, we can work with you using a jpeg or png file type. The difference in a vector and a rastor file is that a vector may be enlarged and you will still see smooth edges and sides of the image. A rastor file, such as a jpeg or png will have rough and jagged edges when enlarged beyond its current or normal size.
Get Quote
Affordable logos & mascots for rubber, wood, or concrete flooring and platforms.
Get Quote!
Logo Quote Builder
This tool allows both you and our staff to understand what type or kind of logo is being requested. Following the process closely will help reduce confusion and help to speed the quoting process so we can service you at the highest level.